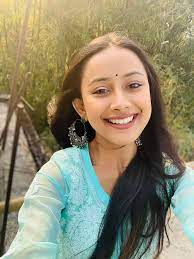 We are back again with an interesting update from the world of television.
Colors' show Nima Denzongpa produced by Alind Srivastava and Nissar Parvez's Peninsula Pictures is a one-of-its-kind story that showcases the life and journey of a girl Nima who hails from the North-East.
The show has recently hit the small screens.
Nima Denzongpa highlights the everyday struggles and prejudices faced by the North-Eastern community through Nima's endearing story.
According to our sources, Assamese model Sukanya Boruah is all set to feature in the show.
Nothing much has been revealed about Sukanya's character in the show.
We had previously reported about Chandrahas Pandey and Bhairavi Vaidya among others being roped in for the show.
Surabhi Das and Akshay Kelkar are portraying the lead roles on the show.
Stay tuned for all the latest updates.