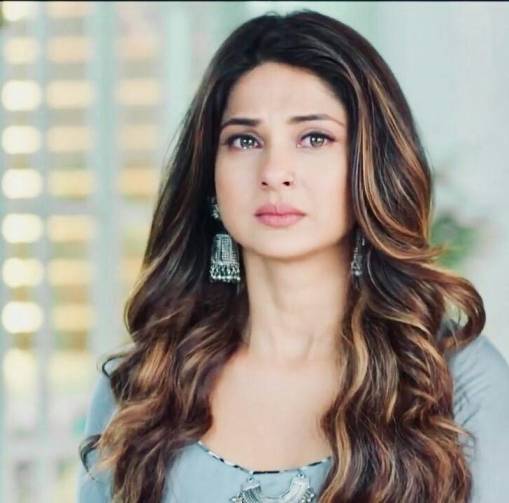 Jennifer Winget is among the most loved celebrities on television today. In an exclusive conversation, she opened up about the choice of roles she wants to do, her fashion statements and many other things.
Take a look:
How are you feeling post-recovery from Covid?
Fortunately, for me I was asymptomatic so I didn't suffer the lows that come with this virus. Just quarantined at home for two weeks, tested negative, and am back to work and at it! Still following the necessary safety protocols though.
Beyhadh and Beyhadh 2 was a super hit with the masses and season 2 went off-air amid the lockdown. What is your say on the same?
I mean, of course, it was sad to see the show get called off abruptly, for the fans, yes, but more so for our working crew on set. But I don't think that was in anyone's hands. What was done was needed to be done then, given the situation taking a turn for the worse in the country and we just did whatever best we could to accept and support it.
The fans have been waiting for your return on TV. What genre would you prefer to make a comeback with and what kind of roles are you looking at?
It has sure been a pretty long, but varied and wonderful journey thus far on TV and I am so blessed to have had the opportunity to play diverse characters all through. So going by all of that, I'd need a character or script that ups all of those. A genre that's progressive and one I've not touched upon before will be interesting to consider. I'll wait!
Code M was also much spoken about and was your digital debut. How different was your experience shooting for the series as compared to TV?
Without comparing each of the two mediums with the other, because each has its pros and cons. Hands down, the reach on TV has is inimitable. But OTT feels like the next wave that's showing a lot of promise in newer writers, directors, and a new set of actors, which translates to fresh and progressive scripts, current storylines, and a mixed bag of talent to work with. So it is a league in itself. As a plus, the schedules for OTT too are much shorter so your focus on a project is sharper in that span. You can get more done on OTT in terms of variation in characters one year and on TV, I'd say you have to think of ways to present a one-up every time to the one character you play. So yeah, each has its essence. I'm game for either!
You are a role model to all those who follow fashion or want to get inspired by it. Please tell us about your association with BBLUNT and why did you choose Cherry Red as a hair colour. Do you think it gives a much younger and rich feel to a woman's overall look?
It is humbling and I am grateful I can be. But what fans see on screen is far from how we are in our day-to-day lives. On shoots and shows, it takes a whole team to style us and get us looking like that. I am blessed to work with a talented team indeed.
And about BBLUNT here's the story – I've been a BBLUNT loyalist for years now and adore Adhuna Bhabani, the Founder and Creative Director.
Cut to the lockdown- it wasn't easy on any of us, I included! I guess I just wanted to break out of that cycle of monotony that had set in – so the decision to change my hair colour to something BOLD, was more as a mood lifter! There honestly seemed like no better time too!
As an actor too, I find it quite exciting to experiment with looks for each of my characters. That's probably why I love my job so much because it allows me to reinvent myself and what I bring to a character. That has probably spilled into my personal choices as well especially with my hair. My mood depends on how my hair looks and vice versa. So I got my friends at BBLUNT to whip up the all-new CHERRY RED, the boldest red in the BBLUNT Salon Secret Range of hair colours. And they indulged me!
What's better than a brand packing their expertise in a box and giving them a salon-quality colour transformation to everyone in the comfort of their own homes? For the first time, I braved this feat and attempted colouring my hair on my own. And if I can do it, anyone can!
The colour is no ammonia, enriched with shine proteins and super-fruit extracts, and comes backed with 20 + years of BBLUNT's expertise – the real Cherry on top! So take it from me, don't fear any damage, and just make a go for it!
I think it's the perfect red for me – vibrant, shiny and it helped break away from monotony in the lockdown. You can't get any bolder than that!
I wish not just women but everyone would not think twice about expressing themselves through their hair. It's a refreshing change, a good boost of confidence and it's just what BBLUNT prescribes to back post a languishing lockdown!
Keep reading this space for more information.