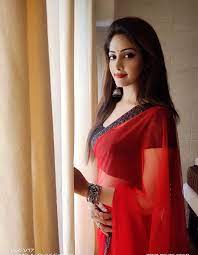 Sony SAB's show Wagle Ki Duniya – Nayi Peedhi Naye Kissey is working wonders on the small screens.
The show has had a great fan following since the beginning.
Wagle Ki Duniya stars Sumeet Raghavan and Pariva Pranati in the lead roles.
The popular show also features Anjan Srivastav, Bharati Achrekar, Chinmayi Salvi, Anju Jhadav, Deepak Pareek, Mansi Joshi, and Amit Soni among others.
The light-hearted comedy-drama series has managed to garner rave reviews from fans for its interesting storyline.
The makers of shows introduce new characters as per the ongoing track.
The show is now all set to highlight the sensitive topic of menstrual taboos in the upcoming episode.
Wagle Ki Duniya is known for its relatable topics that highlight the social issues faced by the common man.
We got in touch with Anju Jhadav, who is seen playing the role of Kiara in the show. The actress spoke about the current track.
The current track is focusing on menstrual taboos. What are your views on this?
First of all, I would like to thank Sony Sab, Wagle Ki Duniya, and Hats Off Production, as they have decided to shed some light on such an important topic. The current will showcase how a girl has so many questions about it, how she feels about it, and how it impacts her when someone calls her impure. I think this is the first show on television where this topic is discussed. Periods are a very sensitive topic. Everyone is not that comfortable talking about it. The makers are trying to show that it is not a big issue. It's a very normal thing and is a very natural process. Everyone should know about it.
Have you personally felt the need to make people more aware of it?
I would personally want people to be more aware of this topic. At least, they should know that girls need to face a lot of things. They feel so hurt when they are not allowed to go to the kitchen and temple or touch certain things. Sometimes, our mental status becomes like this that we only end up not going to the temple. In fact, people should come to know that girls need love and support. A girl goes through body pain, mood swings, and much more. She needs love and care. People should not treat this as a bad thing.
A message you would like to give to everyone who has mistreated the girls several times for this?
I would like to say to people to change their mindset. Stop making the girls think that they are impure when they are menstruating. In fact, support them and understand their mental status. Make them aware of how they should be during this time and how to handle themselves. Talk about this openly and don't shy away from it.
What's your take on this? Tell us in the comments.
Stay tuned for all the latest updates.