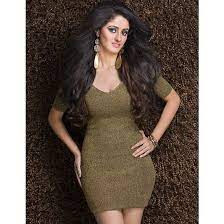 Ghum Hai Kiskey Pyaar Meiin is one of the most loved shows on Star Plus.
The audience loves watching the drama and they cannot have enough of watching what Pakhi, Sayi and Virat bring on the screens along with the other cast members. Recently, Aishwarya Sharma was targeted to quite some hatred because her character turned negative towards Ayesha Singh. She was quite trolled but Aishwarya took it positively and said that she must be performing well for her to receive such comments.
Well, did you know that Ayesha and Aishwarya are actually very good friends and bond very well on the sets of the show?
Infact, Ayesha calls Aishwarya 'Di' (elder sister)!
As for the track of the show, we recently saw how Sayi left home because of Virat. She felt that she has lost her self respect and since the members of the house were not respecting her, she felt left out. However, she soon returned as there is an unsaid emotion of love between them.
The current drama also witnesses Sayi losing her calm as Pakhi and Virat have a conversation where Pakhi questions Virat that he doesn't love her anymore. Sayi overhears the same and without understanding the situation, she misunderstands and wrecks havoc in the house.
Keep reading this space for more information.