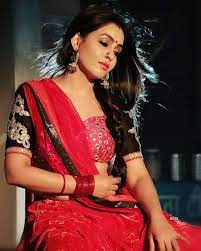 Bhabiji Ghar Par Hain is one of the most popular sitcoms. The hilarious episodes of the TV show leave no stone unturned to tickle the funny bone of the viewers.
Shubhangi Atre along with several others is an integral part of the show.
The actress returned to Mumbai from Surat after wrapping up her two respective schedules of the sitcom a while back. She now feels more responsible as she resumed shoot back in Mumbai.
Shubhangi Atre, in an interview, said that she does miss shooting there but she has certain responsibilities. She said, "Surat was beautiful and I literally enjoyed shooting there. As a team after shoot we enjoyed having our food together. We also enjoyed our workshop. And I do miss shooting there. But being a mother and wife, I have to be equally responsible towards my family. So I feel relaxed after resuming our shoot back in Mumbai. I can't stay away from my daughter, Ashi for a long time."
Further, the actress, who is also known for shows like Kasturi and Chidiya Ghar, added, "It feels so secured to see everyone in team getting vaccinated. Vaccine drive is the most important thing on date. I'm waiting to complete my three months, since I was Covid-19 positive. I will get my first vaccine around the end of July."
She also said that they follow every protocol at shoot and are much more responsible ever before.
Keep reading this space for more updates.