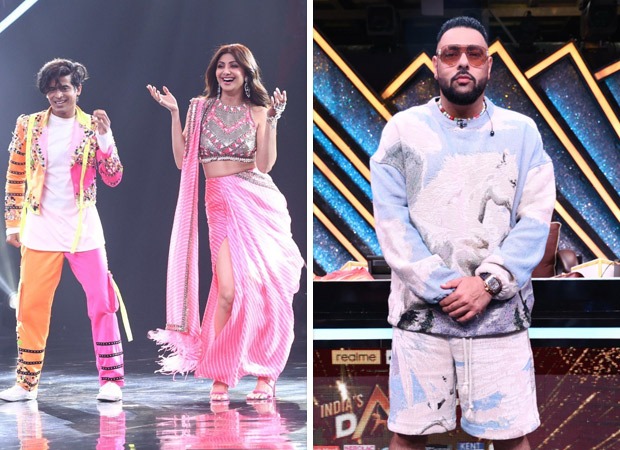 This Sunday, Sony Entertainment Television's dance reality show, India's Best Dancer 3, will be surprising the audiences with its new episode of 'Tyohaaron Ka Tyohaar' special episode. Featuring a vibrant celebration of diverse Indian festivals through some fun performances, this episode will further be elevated by the presence of Shilpa Shetty Kundra and Badshah – Judges of India's Got Talent.
Apart from the performances of the contestants, the highlight of the evening also saw Shilpa Shetty Kundra setting the stage on fire with her moves. The actress was seen showcasing her scintillating moves as she grooved along the contestants as well as their choreographers like Norbu Tamang, Shivam Wankhade, Tushar Shetty, among others.
Shilpa performed 'Chura Ke Dil Mera' and 'Aaila Re' alongside Vaibhav and Norbu Tamang whereas she was accompanied by Shivam Wankhade for her iconic dance number 'UP Bihar'. Adding to the excitement, Shilpa Shetty Kundra also set the stage on fire with Tushar Shetty, by dancing to the pulsating beats of 'Shut up and Dance'.
On the other hand, the rapper Badshah looked impressed with the performance of Norbu Tamang and choreographer Tushar Shetty on 'Mauja Hi Mauja'. Appreciating them, the popular musician said, "It was brilliant; Bhai, what energy! I am not used to such experimental dance styles, although nowadays, there are a lot of mashups of Punjabi and hip-hop. But, the way you have merged these two styles of dance, it's very unique. I follow 'Bhangra Empire', who do a mashup of Bhangra and Hip Hop with their choreography. But, you took it to another level. Bhangra generally is performed with a little less tempo but throughout your performance, your expressions were on point. This was new for me. Too good."
He went on to add, "Norbu, you are shining today. I asked Geeta ma'am "is this Norbu?" because I was not able to believe that it was you. I have seen you on social media before, so when the team told me about you, I told them you are very cool! And, today you look more like Norbinder than Norbu. Chak de Norbinder!"
This episode of India's Best Dancer 3 will air this Sunday at 8pm on Sony Entertainment Television.