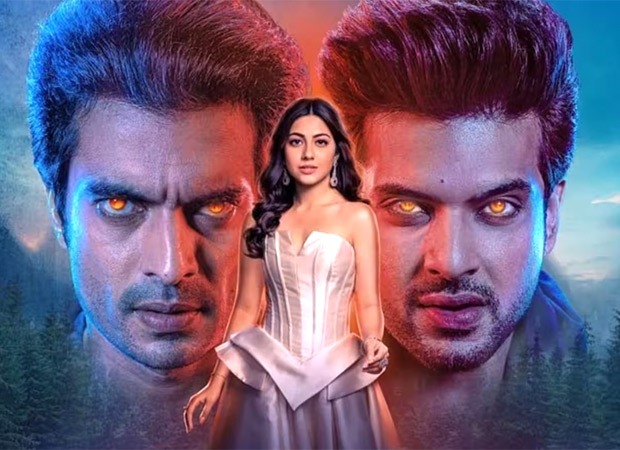 The supernatural fantasy show Tere Ishq Mein Ghayal, inspired by The Vampire Diaries, has been garnering a lot of attention on social media. With Karan Kundrra, Gashmeer Mahajani, and Reem Sheikh playing lead roles, the show features an ensemble cast and revolves around werewolves aka Bhediya. While there were rumours about the show going off air and ending soon, we now hear that fans of the show can rejoice since it has received an extension.
Unfortunately, it is being said that Tere Ishq Mein Ghayal may not continue its run on Colors. However, fans will be able to view new episodes of the show on the digital platform, Voot from June 12, 2023. Considered to be an Indian adaptation of the Netflix show The Vampire Diaries, the show's storyline revolves around the life of Eisha, essayed by Reem Sameer Shaikh and her strong equation with the two brothers, Veer, played by Karan Kundrra and Armaan, played by Gashmeer Mahajani. The show depicts an intriguing journey of love and challenges.
As per the current track, the show's storyline is at a very strategic point, where the complicated relationship between Eisha, Armaan, and Veer gets even more twisted with the entry of the Rajwanshi wolves. The entry of Sikander, a feared hybrid, has caused a lot of havoc in the lives of the Bhediya brothers. Stuck in a completely different world surrounded by werewolves and humans, Eisha is still trying to figure out her space in the life of Oberoi brothers.
Tere Ishq Mein Ghayal has been produced by Yash A Patnaik and Mamta Patnaik, under Inspire Films. Besides Karan Kundrra, Gashmeer Mahajani and Reem Sheikh in double role, the cast also includes Vaishnavi Dhanraj, Nalini Negi, Navina Bole, Bakhtiyaar Irani, among others.