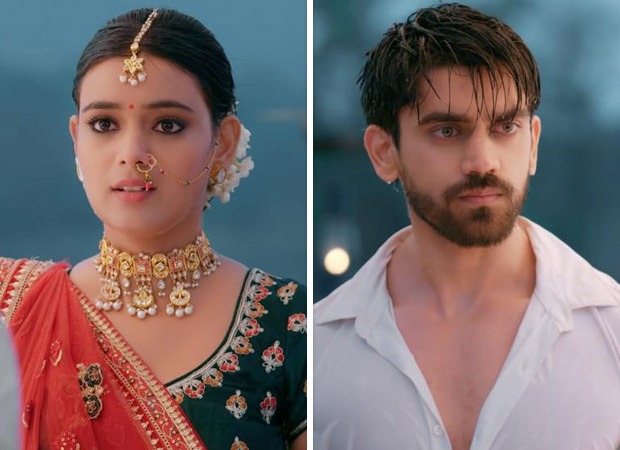 Titli is a love story where a joyful and vibrant girl named Titli is on a quest to find her ideal man and live a fairy tale life with him. Neha Solanki essays the titular role of Titli, whereas Avinash Mishra plays the character of Garv opposite her. Recently, the leading lady recalled the way they shot an emotional scene amidst a romantic location.
Neha Solanki, who plays the leading lady in the Star Plus show said, "This is one of the most interesting tracks that will be seen in the show. The shoot location was on a cliff, and in such a beautiful location, we were enacting an emotional scene. It was a little strange for us to shoot a sad scene at such a romantic location." She further went on to add that they started opening up to each other about their real life. "We were so engrossed in the scene that we started conversing about our real life in between the scene and when the shot was cut, we still continued the conversation."
Explaining about the reaction her character has in the show, Neha added, "The scene shows Titli and Garv going through an emotional turmoil. She is seen standing for her rights and the truth. She took her stand, and I would do the same. It is the right of every girl to voice out the truth and leave the marriage if the husband is wrong and cheats on the woman he is about to marry. There will be societal pressures and obstacles that the woman has to overcome. It will be intriguing to watch how the story unfolds in their lives after their emotional encounter with each other."
In the recent episode, Titli faces backlash from society and family members as they disagree with her decision to break her marriage with Rahul after she comes to know about his truth. In this process, she is about to fall from the cliff when Garv aka Avinash enters the scene like a hero and saves her. Avinash, who is also dejected as he loses the case, is at the cliff when he spots Titli. This encounter makes the two vulnerable as they open up about their lives to one another.
The show airs at 11 pm on Star Plus from Monday to Sunday. Produced by Story Square Productions, it will be intriguing to watch how the drama unfolds in the life of Titli, and if she will get her happily ever after ending.